Flyerline Deutschland GmbH
Max-Stromeyer-Strasse 116
78467 Constance, DE
+49 7531 92 84 361
info@flyerline.de
Print Design
Printed products arouse emotions. But a lot more goes into a design than just beautiful graphics, fonts and colours. Knowledge about how to use Photoshop, InDesign or other graphic design software is pivotal to the success of any printed product. If you want to develop your brand name and be successful, a corporate design is essential. We'll give you a few tips and tricks on design tools, preparing print files and typography.
Jump back to the overview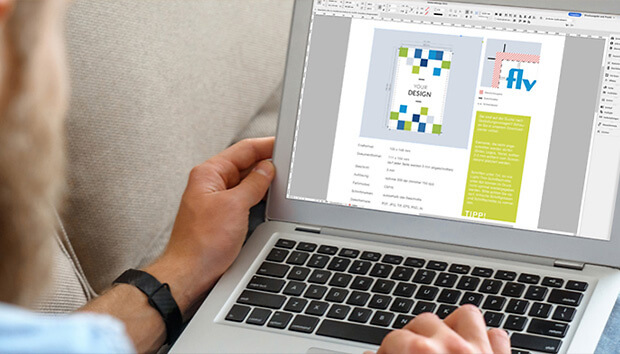 Print Design
Preparing print data: Preparing print data to get perfect print results
We'll give you some smart tips & tricks for print file preparation.
22. June 2023
Read more